Get the Details on Flu Vaccines
2013-2014 Flu Vaccines – Mercury Content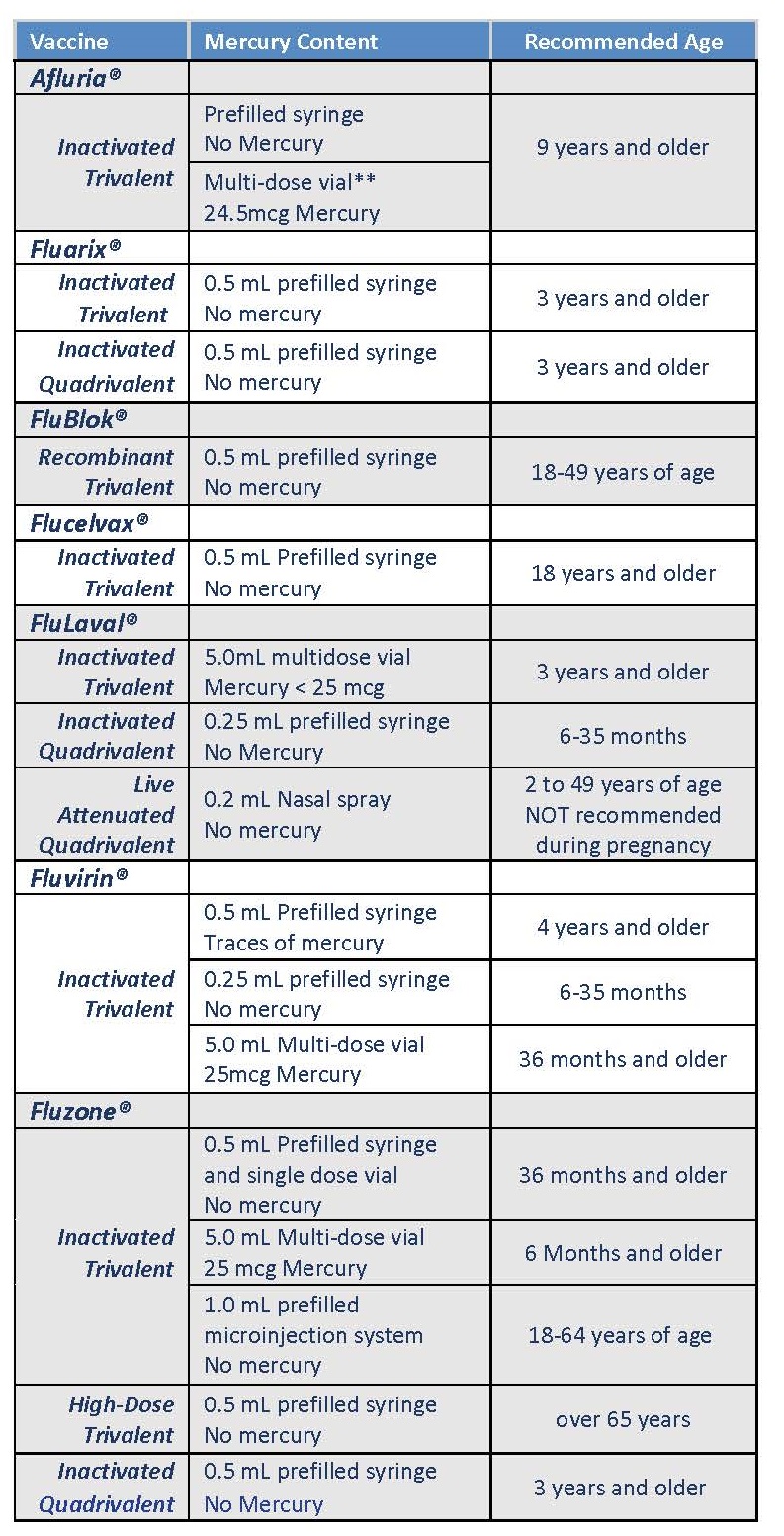 Flu vaccine supplied in pre-filled syringes or single-dose vials typically DOES NOT contain mercury.  Flu vaccines in multi-dose vials typically contain 25 mcg of mercury per injection.
*Contains a trace amount of thimerosal.  The FDA defines trace amounts as <1ug Hg/0.5mL dose.
FluMist, a nasal spray flu vaccine, is a live virus vaccine and does not contain mercury, but it is not recommended during pregnancy.   Also, pregnant women should consider not giving their other young children FluMist because it is possible for recipients to shed the virus to others.
2013-2014 Flu Vaccine Inserts
Afluria
Fluarix
FluBlok
Flucelvax
FluLaval
Fluvirin
Fluzone
More Information: