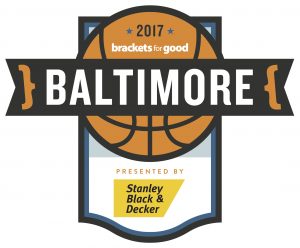 Innovative National Fundraising Effort for SafeMinds Starts Friday 2/24 at 8:00 PM Eastern
SafeMinds is always on the lookout for new and fun ways to support its autism advocacy, education/outreach, and research. Brackets For Good pairs corporate and nonprofit sponsors to host online fundraising tournaments in philanthropic communities around the United States. SafeMinds network—you could help us win $10,000!
We've been selected from over 1,530 nonprofit organizations from across the country to compete in Brackets For Good 2017 in Baltimore. Starting tonight at 8:00 PM Eastern, SafeMinds supporters can help us advance in an online, single-elimination, bracket-style fundraising tournament.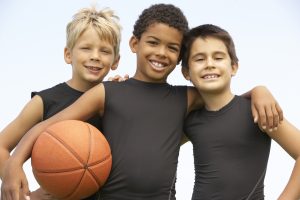 As you know, our mission is to end the autism epidemic by promoting environmental research and effective treatments. SafeMinds supports research and legislation that will make people with autism safer, healthier, happier, and more independent. On a daily basis, we connect with various segments of the autism community in as many ways as possible to help us improve the lives of people with autism and their families. This Brackets for Good competition is a great tool for us to accomplish this goal.
How does Brackets for Good work? It's pretty simple, and it actually thrives on good sportsmanship and nonprofit rivalry! Participating nonprofits rally enthusiastic donors to out-fundraise their opponents to advance in the tournament. Through the excitement, localized marketing, and corporate involvement, SafeMinds can earn increased exposure, gain access to free fundraising tools, and can introduce itself to new donors and potential volunteers.
Funds raised by SafeMinds within the Bracket for Good online system from donors translate to points for SafeMinds, hence giving our organization the opportunity to advance in Baltimore's bracket. SafeMinds keeps donations received during tournament play, no matter how far we progress through the bracket. The winning organization in each tournament, which of course in the Baltimore bracket we hope will be SafeMinds, receives an additional Championship grant of $10,000.
To get in the game and help SafeMinds win Brackets For Good Baltimore 2017, visit https://baltimore.bfg.org/matchup/safeminds and score points by making donations!