Auction Closing November 30th, 10:00 PM Eastern
Happy #CyberMonday! Get your holiday shopping done while supporting SafeMinds mission of ending the autism epidemic by promoting environmental research and effective treatments for people with autism by bidding high on SafeMinds' Online Marketplace! The auction will be closing in just two days–this Wednesday, November 30th at 10:00 PM Eastern.
Looking for a deal or two?  SafeMinds has them.
This couture handbag—still at the opening bid price of less than one-third of the retail cost.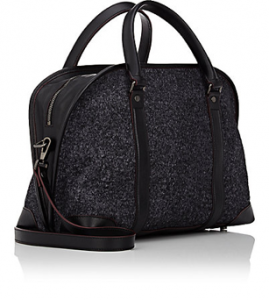 And this bracelet made especially for SafeMinds, signifying the difference one person can make in the life of another, is also still at the opening bid.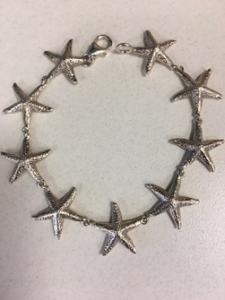 Even this shiny silver starfish is at the opening bid. You might be pleasantly surprised at the price!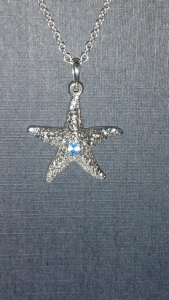 Click HERE to see these items and the many other items waiting for your bid:  vacations, spa visits, more purses, more jewelry, AC/DC's Angus Young autographed Gibson Epiphone SG guitar, clothing, books, and wallets, among others.
You've got gifts to buy and deals are everywhere, but why choose to shop SafeMinds?
We're planning major education and outreach activities in 2017 to ensure that the conversation on autism continues to include a focus on the prevention, treatment, and resolution of moderate to severe autism; and a focus on identifying and treating potentially life-threatening, commonly co-occurring conditions with autism, including gastrointestinal disease, seizure disorders, wandering, and suicidality.
SafeMinds will be leading advocacy efforts to increase the Federal government's focus on addressing autism, in a much more timely, effective, inclusive, and responsive way. Your generous financial support will be greatly needed, as soon as possible, so we can begin preparation and hit the ground running early in the year!  Click HERE to enter the Marketplace.
We hope you'll join us in creating an opportunity to make real improvements in the lives of people with autism and their families. Click HERE to enter the Marketplace.
Happy bargain hunting and thank you for supporting SafeMinds!