Federal Activity – NIEHS Summary of Activities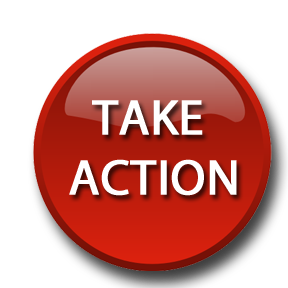 The National Institute of Environmental Health Sciences (NIEHS) is reviewing and updating their Strategic Plan. As part of the process, they will be reviewing their progress towards the goals outlined in the previous Strategic Plan, building on the previous Plan, filling the gaps, and expanding the new opportunities.
According to NIEHS, they will be planning the Institute's direction for the next 5 years (2012-2016). The process is expected to take approximately 15 months and has been designed to ensure maximum engagement of all staff and external stakeholder groups. The Strategic Plan will include new mission and vision statements along with strategic goals and strategies for implementation.NIEHS is actively soliciting input from stakeholders through April 30 and the Strategic Plan web page is now open. It is important that NIEHS hear from our community. Your input can provide critically needed direction for future autism-environmental research.
Please share your ideas here. To integrate all of the ideas, there will also be a two-day Stakeholder Community Workshop in late July 2011. Individuals from stakeholder communities will be asked to attend, participate and provide input. The draft Mission, Vision statements and Strategic Goals created during the workshop will be released in October 2011 with a communication and public comment period through November 2011. Final draft is targeted for April 2012 with final publication of the Strategic Plan is scheduled for June 2012.Be sure to make your thoughts known!
Recent Activities
Laura Bono and Jackie Lombardo represented SafeMinds Tuesday June 9, 2010 when the National Institute of Environmental Health Sciences held their monthly meeting of the Public Interest Partners (PIP). This month's meeting focused on Exposure Biology with guest speaker David Balshaw, Ph.D., Program Administrator. Through this program, NIEHS is developing technologies to measure environmental exposures, diet, physical activity, psychosocial stress, and addictive substances that contribute to the development of disease. The program will utilize technology that is able to create "fingerprints" (markers) of individual biological response that are indicative of activation of common pathogenic mechanisms such as oxidative stress, epigenetic modifications, and DNA damage; integration of biological responses with the development of biosensors; and application of these biomarkers to genome-wide association (GWA) studies of gene-environment interaction. SafeMinds is hopeful that these sensors can be used to help isolate the environmental trigger(s) for autism. We will be monitoring NIEHS's Exposure Biology Program and will keep you up-to-date on the latest research.
View Dr. David Balshaw's presentation here.
History
Safeminds has enjoyed a fruitful relationship with the National Institute of Environmental Health Sciences (NIEHS).  Former Director, Dr. Ken Olden, met with SafeMinds in 2001 to discuss the landmark study, "Autism: A Novel Form of Mercury Poisoning."  Dr. Olden's open mind resulted in more monies earmarked for autism research and led to an NIH study of ethyl mercury vs. methyl mercury in primates by world renown researcher of methyl mercury for over 20 years, Dr. Thomas Burbacher from the University of Washington. The Burbacher study demonstrated for the first time that the toxic properties of ethyl-mercury (found in the vaccine preservative thimerosal) were very different from methyl-mercury (found in fish).  The study found higher levels of mercury in the brains of primates exposed to ethylmercury vs. methylmercury, calling into question the current federal safety exposure guideline for thimerosal in vaccines which is based on methylmercury.  SafeMinds believes that this study, among many others in our research library, indicates the need to ban thimerosal from vaccines, due to its neurotoxic effects on the brain.
In 2005 SafeMinds' next meeting with Dr. Olden and key members of his staff was attended by many of our board members as well as Defeat Autism Now! doctors to discuss developmental regression, subsequent mercury poisoning diagnosis, chelation results and have children on the way to recovery.  At Dr. Olden's suggestion, NIEHS partnered with SafeMinds to conduct the "Environmental Factors in Neurodevelopmental Disorders Symposium" held in Bethesda, MD in August 2005. The symposium brought researchers, autism groups, parents, government lawmakers and NIH directors together for a common purpose: to listen to the latest research on autism and create a roadmap for environmental research.
Building upon previous success, SafeMinds met with the newly appointed Director, Dr. David Schwartz, in 2006.  While autism was not Dr. Schwartz area of expertise, he too was open minded and came to understand many of our grave concerns regarding environmental influences in relation to autism's causation. SafeMinds board members attended a workshop held by NIEHS in 2006 investigating the Vaccine Safety Data Link, which led to the publishing of Thimerosal Exposure in Pediatric Vaccines: Feasibility of Studies Using the Vaccine Safety Datalink (VSD), which noted limitations in VSD data that could interpretation of study results.  The report also recommended that due to the sensitivity of questions regarding Autism and thimerosal  that the autism advocacy community participate meaningfully in all aspects of any future VSD study of autism, including design, analysis and interpretation.  SafeMinds also worked with Dr. Schwartz during the April 2007 IOM Workshop entitled, Autism and the Environment, from which the Interagency Autism Coordinating Committee (IACC) created a research objective. (see NIH link on left for more IACC information)
In 2007 Dr. Sam Wilson became Acting Director of the agency. Dr. Wilson was no stranger to research concerning environmental influences on disease and listening to the public that became a hallmark feature of NIEHS under the directorship of Dr. Ken Olden.  Dr. Wilson met with SafeMinds board members and brought many ideas to the table in addressing SafeMinds' concerns regarding regressive autism and recovery from autism in some children through biomedical interventions.  This meeting resulted in Dr. Wilson committing NIEHS's help to finding the cause(s) of autism and if possible, to help with the research needed into biomedical treatments used successfully by families today.
In 2008, after meeting with SafeMinds, Dr. Wilson supported the town hall meeting in California where parents of autistic children were encouraged to tell NIEHS their stories and what  and share their thoughts on what research they felt was needed.  NIEHS was pleased with the results and presented the town hall comments to Dr. Tom Insel, Director of National Institute of Mental Health (NIMH) at the Interagency Autism Coordinating Committee (IACC) meeting that followed to assists the IACC in determining priorities in the NIH Autism Research Strategic Plan.
Dr. Linda Birnbaum was recently appointed the new NIEHS Director and is the first toxicologist to run the 43 year old institute.  Dr. Birnbaum will oversee a $730 million budget and has indicated that she looks forward to meeting with SafeMinds to discuss research priorities.  We anticipate our first meeting with Dr. Birnbaum during the spring.