Donate
SAFEMINDS: DOING THE WORK NO ONE ELSE WILL DO
SafeMinds is one of the most groundbreaking and relentless organizations to address the growing and devastating developmental impact of mercury and other environmental toxins on our children.  Without us, who else would be doing this? WE CAN'T DO IT WITHOUT YOUR HELP.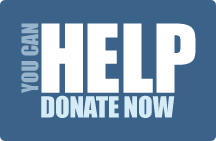 Donate online here OR Print and mail this response form along with your check and/or credit card information to SafeMinds, PO Box 285, Huntington Beach, CA 92648.
Your gift of $25 provides free flu brochures to be distributed around the country — letting people know that some flu vaccines still contain thimerosol, and warning pregnant women and parents about the potential danger.
A donation of $50 supports the SmartVax website — a SafeMinds website created to contrast the current "MaxVax" approach used by public health officials. The SmartVax philosophy emphasizes a scientific and balanced approach to vaccination.
Your contribution of $100 supports the development and translation of materials for the United National Environment Programme (UNEP), where SafeMinds has been participating in treaty negotiation on mercury in an attempt to get thimerosal phased out of vaccines around the world. Many children in developing nations are still exposed to the full amount of mercury that has been removed from vaccines in developed countries.
$250 allows us to travel to D.C. and work work to educate policy makers in Washington, D.C. SafeMinds board members sit on, testify at and give public input before government and Congressional committees.
Your gift of $500 or more helps us fund critical research. Our research focuses on the top health offenders in terms of potential exposure and bioactivity, including mercury, aluminum and vaccinations, as well as biomedical treatment studies.
Thank you so much for your contribution. Please contact Elizabeth Kilpatrick if you have any questions.