By Scott Laster, SafeMinds Board Member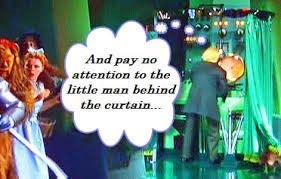 Health officials, doctors, and the media are intentionally deceiving you about the link between vaccines and autism. The people who claim to be acting in your best interests are putting your children's health, and even their lives, at risk.
They say that the science has proven that vaccines don't cause autism.
But they know that the American government found that Hannah Poling became severely autistic after being vaccinated against nine different diseases at one doctor's visit when she was 18 months old. An underlying "mitochondrial disorder" was found to make her vulnerable to vaccine injury.  In fact, the American government has quietly compensated at least 83 children with autism for vaccine-injury.
The Italian Ministry of Health found the MMR vaccine caused Valentino Bocca's autism when he was 15 months old.
They say it is proven that there is no link between vaccines and autism. But they know that the CDC has admitted to Congress that the basic science has never been performed to study autism rates in children for any of the  recommended 24 doses against 9 different diseases before 12 months versus autism rates in children who have not received those vaccines (actually, there has been only one such study, and it found a three times increased risk of autism from a vaccine administered at birth). They know that they've actually only studied one shot administered after 12 months (MMR) and one ingredient in some vaccines (thimerosal), and that there are numerous flaws and limitations in those studies.
Imagine after a food-poisoning outbreak at a buffet, the CDC tested only the potato salad and then declared that all of the food was safe and the food poisoning did not come from the buffet—would you believe them?
We also know that hundreds of thousands of parents, like this one and this one and this one, followed the rules, did everything their doctors told them, and had no autism in their families. Now they have children on the autism disorder spectrum. We cannot say for certainty that vaccines cause autism. We cannot say for certainty that vaccines do NOT cause autism. Nothing has been definitely proven. Despite what you read and what the government wants you to believe, this is still very much an open debate.
They call any organizations "anti-vaxxers" if they champion vaccine safety.
But the organizations are simply calling for a smart approach to vaccination in which plausible vaccine-injury theories are actually studied and parents are informed of the measured risks versus benefits. These organizations call for the science to be performed in order to have a vaccine schedule that is properly researched, as opposed to being a massive public experiment in regards to autism risk. Instead of "anti-vax," the proper label for these organizations is "pro-science."
Imagine if after the food-poisoning outbreak, the organizations that questioned why no other food but potato salad at the buffet was tested were ridiculed and attacked as being "anti-food"?
Imagine if doctors who call for a more judicious and safer use of antibiotics were ridiculed and attacked for being "anti-"antibiotic?
Autism organizations that raise questions about vaccine-injuries aren't "anti-vaccine." Learn to have a healthy distrust of anyone who uses the terms "anti-vax" or "anti-vaxxers." They resort to name-calling to distract you from their non-evidence-based position.
We raise the possibility of vaccine injuries not because we are against vaccines but because we do not want to see any more children harmed by vaccines.
They know vaccines can cause autoimmune thrombocytopenia , Guillain-Barré syndrome, eczema, encephalopathy , and even death.
They say that the benefits of vaccines outweigh the risks.
But they know that the autism risk in the USA is far higher (1 in 68) than the risk of permanent adverse outcomes caused by infectious disease.
Imagine that all soldiers were required to wear bullet-proof vests during basic training to avoid a 1 in 3,300 risk of being accidentally shot. After the requirement went into effect, the rate of drowning during swim training suddenly increased from 1 in 10,000 to 1 in 68 … but the Army refused to study whether the weight or fit of the vests were causing the drownings because of the benefits of avoiding the 1 in 3,300 accidental shootings. Sound illogical? Then don't fall for their excuse that vaccine-injuries shouldn't be studied because of vaccines' benefits.
They ridicule the theory that aluminum adjuvants may cause autism by stating that babies get more aluminum from breastfeeding than from vaccines.
But they know aluminum is a neurotoxin and that even a tiny amount of aluminum, if injected with a vaccine, will cause a large immune reaction, which causes the vaccine to work. This is what the scientific community calls the "immunologists' dirty little secret."  Aluminum adjuvant accelerates the immune response, similar to how fuel can accelerate a fire.  Imagine health personnel saying that because it is safe to put fifteen gallons of gasoline in your car, then that proves it is safe to throw a gallon of gasoline while standing next to a barbeque BBQ grill. Obviously there is a great difference in the risks of those two actions, and similarly there is a vast difference in the risks of aluminum being ingested via breast milk versus being injected intramuscularly. Immunologists know this and indeed count on the body having a strong negative reaction to aluminum in vaccine design (the adjuvant is crucial to how most vaccines work). So why do they deceive us by acting as if vaccine aluminum adjuvants and ingesting aluminum are the same?
They ignore the theory that the conjugate vaccine, a completely new type of vaccine introduced to children born beginning in 1988, could cause an autoimmune reaction leading to autism.
But they know that the autism epidemic began with the 1988 birth year, and that no studies have looked at whether autism rates are higher in children who have received that conjugate vaccine versus those who did not.
They claim that we should rely upon the scientific method, controlled by the government, for the answers on vaccines and autism.
But they call for censorship of vaccine-injury research and the press, and even call for "journalism jail" for any journalist who writes about vaccine safety concerns and vaccine injuries.
Why are they deceiving us? I live in Atlanta, close to the CDC. Most of the people who work there are good people with good intentions who honestly believe that the vaccines they are paid to promote couldn't possibly cause autism. But it is also true that there are enormous profits in vaccines. Sadly, many health officials and scientists have become blinded by their belief in vaccines, cultivating a stubborn faith in the benefits versus risks of vaccines that goes beyond science into the realm of a religious fervor that justifies public deception for the 'greater good' of high vaccination rates.
But science is never one sided.
Science is the active pursuit of inquiry and our understanding of how diseases, the human body, and medicines interact is always changing.
Normal science tends to discover what it expects to discover, until unresolved anomalies accumulate and eventually lead some scientists to begin to question the paradigm. At this point, science enters a period of crisis characterized by explicit discontent until there is a revolutionary change in worldview in which a now-deficient paradigm is replaced by a newer one.
So many parents are now walking away from doctors who ignore their concerns about vaccines, and so many are speaking up against unnecessary vaccination  and over-vaccination , that health officials can no longer ignore it.
Vaccine-injury deniers can make the false statement that "studies prove vaccines don't cause autism" over and over. But repeating a false statement never makes it become true.
My advice is to keep a skeptical mind and educate yourself. Read SmartVax by SafeMinds and NVIC websites. Read pediatrician Dr. Robert Sears' balanced and comprehensive book, The Vaccine Book. (He vaccinates children in his office every day. But according to them, Sears, too, is an anti-vaccine fanatic.) Remember when you get input from health personnel and government websites, their agenda is to exaggerate vaccine safety, dismiss the link between vaccines and autism, ignore the autism crisis facing our families today, and scare you about the dangers of infectious diseases.
Watch this video by the Canary Party. Educate yourself about vaccines.


Scott Laster is a Board Member of SafeMinds. After graduating with highest honors with an engineering degree from the Georgia Institute of Technology, Scott embarked on a career that has included engineering design and business incubation in Australia, Europe, and the U.S. Scott is an inventor on 11 patents and founder of an international cellular communications company. He lives in Atlanta where he works as a service architect in telecommunications.