Leadership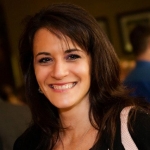 Lisa Wiederlight – Executive Director
Lisa joined SafeMinds in Spring 2015. She has worked in the Executive Office for the President of the United States as a public affairs specialist, secured over $10 million in grants as program manager for the Center for Safe Solution's Technical Assistance with Grants initiative, and co-founded the Autism-Asperger Association of Calvert County, a parent-led organization offering information, support, and assistance to Southern Maryland families.  Lisa graduated magna cum laude as a Dean's Scholar from the University of Maryland College Park, with a B.A. in government and politics, and earned her master of public policy degree from the University of Maryland's School of Public Policy. A mom with a teenage son with autism, Lisa is a fierce champion of children's health and well-being, and a tireless advocate for families affected by autism.

Sallie Bernard – President
Sallie Bernard is a co-founder and the President of SafeMinds. She has testified before Congress, presented to the Institute of Medicine, published a number of research papers and letters in science journals, and participates in several government committees addressing the effect of mercury on neurodevelopment. She previously served as board chair for CAN and executive director of the New Jersey chapter, helping to secure millions of dollars for autism research and treatment. She is a member of the board of directors of Autism Speaks and a member of the Founders Forum for The Autism Center of UMDNJ in New Jersey.
Sallie is the founder and former president of ARC Research, a full service market research and marketing consulting firm which she sold in 2004. She graduated with honors from Radcliffe College, Harvard University, in 1979. She is married, with three children, one of whom has autism and lives in Aspen, Colorado with her family.

Lyn Redwood, RN, MSN – Vice-President
Co-Chair Research Committee
Lyn Redwood, R.N., M.S.N., is co-founder and board member of the Coalition for SafeMinds and the National Autism Association. Ms. Redwood testified before the Government Reform Committee on "Mercury in medicine: Are we taking unnecessary risks?" in 2000, and before a Congressional sub-committee on health in 2003. She has published in the journals Neurotoxicology, Molecular Psychiatry, Medical Hypotheses, Mothering Magazine, and Autism-Aspergers Digest. Ms. Redwood has appeared on "Good Morning America," the Montel Williams Show, and has been interviewed by U.S News and World Report, Wired Magazine, People and numerous other publications. She is prominently featured in the award-winning book by David Kirby "Evidence of Harm."
Ms. Redwood served on the Department of Defense Autism Spectrum Disorder Research Program from 2007-2009 and served as a public member of the National Institutes of Health Interagency Autism Coordinating Committee through 2014.  She resides outside Atlanta with her husband Tommy, and three children, Hanna, Drew and Will.

Heidi Roger – Treasurer
Chair, Fundraising Committee
Heidi Roger, a founding board member of SafeMinds, is very involved in the public policy arena. She was one of the parents involved with passage of the New Jersey Infantile Autism Biomedical Research Act passed in New Jersey. Heidi helped craft the original draft of the first federal autism legislation, the Children's Health Act of 2000. Heidi was a co-author on Autism: A Novel Form of Mercury Toxicity, a landmark paper linking the symptoms of autism with excessive exposure to mercury and was published in Neurotoxicology, Medical Hypothesis, Molecular Psychiatry, Mothering Magazine and Autism- Asperger's Digest.  She served as president of the Cure Autism Now New Jersey chapter for two years and co-chaired the first New Jersey/New York Walk Now event, which raised more than $300,000. She has one child, Andrew, a teenager, who has autism, and began speaking for the first time at age 11.  Heidi is the Vice President of Financial Operations for Barney's New York.

Laura Bono – Secretary
Laura Bono has actively advocated on behalf of autistic children and families since the early 1990s. Her focus is on helpful biomedical interventions as she lobbies Congress and our government agencies for effective scientific research to seek the cause, treatments, and a cure for autism.
Laura is working with members of Congress to increase National Institute for Health (NIH) funding for autism/mercury research and compel the Health & Human Services (HHS), to allow families to seek and receive compensation for their mercury poisoned children in the Vaccine Injury Compensation Program. She helped organize the Federal Office of Special Counsel investigation which requested Congress have hearings on the FDA and CDC regarding the link of mercury poisoning and vaccines. She has been interviewed by numerous magazines and newspapers, appeared on the NBC Nightly News with Tom Brokaw and The Today Show, and provided background research to NBC Dateline, Meet the Press and independent documentaries. Her advocacy has also included planning press conferences and rallies to focus the media on the link between vaccines containing thimerosal (mercury) and autism in children. Laura is a Board Member, co-founder and Chairman Emeritus of the National Autism Association. She graduated cum laude from the University of South Carolina with a B.S. in Journalism with a minor in Marketing and has over 25 years business experience in marketing. The youngest of her three children, Jackson, is diagnosed with Pervasive Developmental Disorder – Not Otherwise Specified and heavy metal toxicity. Laura resides in Durham, NC with her family.
Maria Dwyer – Chair, Communications Committee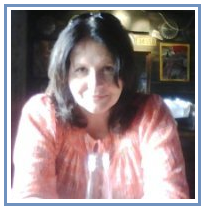 Maria is the mother of four boys, Colin, age 13 was diagnosed with autism at 2.5 years old. Colin's vaccine injury was one of nine test cases tried in the United States Court of Federal Claims Omnibus Autism Proceedings. All nine familes subsequently lost their cases in 2009. Maria and her husband Tim are autism advocates and the creators of The Guns and Hoses Comedy Event To Benefit Autism Education, which has raised over $100,000 for autism education in NYC and Long Island. Maria is a graduate of St. John's University and has worked in media sales and advertising throughout her career. She is currently Brand Director of Video Integrations at Martha Stewart Living Omnimedia, and a member of the Communications and Fundraising committees at Safeminds.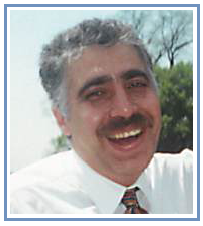 Albert Enayati – Board Member
Albert Enayati is one of the original founding board members of SafeMinds and an author of the original Auitsm and Mercury paper. He is a Principal Research Engineer with 33 years experience in R&D/mechanical testing of over 100 orthopedic devices maxillofacial, trauma and spine systems.
Stephen D. Kette, Board Member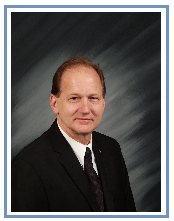 Stephen D. Kette is a Physician Assistant Certified (PA-C) and a 22-year veteran Air Force officer, with 26 years of experience as a PA. He graduated from the University of Oklahoma, College of Medicine and holds a Master's degree from the University of Nebraska. He completed Orthopedic Residency training at Andrews Air Force Base, Maryland. He was trained as a medical laboratory technician at the Armed Forces Institute of Pathology, Washington D.C. While in the Air Force he achieved the Air Force Meritorious Service Medals, Commendation Medals and Achievement Medals. He was Air University Physician Assistant of the Year. While stationed at Wright Patterson AFB was involved with neurotoxicology research and was Air Force Aerospace Medical Research Laboratory Airman of the Year. He is a member of Safeminds, the National Autism Association, the American Legion, Military Officers Association of America, American Academy of Physician Assistants, Florida Academy of Physician Assistants and the Society of Air Force Physician Assistants. He holds certifications from the National Commission on Certification of Physicians; he has training in Advanced Trauma Life Support, Advanced Cardiac Life Support Provider, Pediatric Advanced Life Support Provider and Basic Trauma Life Support Provider. PA Kette also has trained military health care providers in the Medical Management of Nuclear, Biological and Chemical Casualty Care.

Jackie Lombardo – Board Member
Jackie Lombardo is a SafeMinds board member and a mother of three with a keen interest in children's health. Jackie is motivated by increasing childhood illness, research revealing harm from untested chemicals in consumer products, and studies demonstrating these chemical build in children's bodies at faster rates than adults.  Jackie founded the group Friends and Advocates for Children, Teachers and Schools (FACTS) whose efforts ended routine pesticide applications in public buildings, parks and school fields in Albemarle County, VA. The group successfully brought state legislation forward which now protects all Virginia school children from unnecessary exposure to pesticides.  As founder of Nontoxicchildhood and member of the Sierra Club's National Toxics Committee, Jackie is involved in national projects stressing education, precaution and strong legislation for pesticides, and mercury, bisphenol A, and lead in consumer products.
Photo Credit: Jon-Phillip Sheridan
Cynthia Nevison, Board Member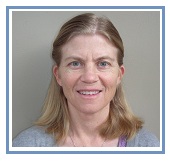 Cynthia Nevison is research scientist at the Institute for Arctic and Alpine Research at the University of Colorado, Boulder. Her research focuses on the global biogeochemical cycles of carbon and nitrogen and their impact on atmospheric trace gases, including nitrous oxide and carbon dioxide. She previously has held research positions at the National Center for Atmospheric Research in Boulder, Colorado and the Scripps Institution of Oceanography in La Jolla, California. Cynthia is an expert reviewer for the upcoming 5th Assessement Report of the Intergovernmental Panel on Climate Change (IPCC) and served as the chair of an IPCC subgroup that developed a methodology for estimating agricultural nitrous oxide emissions for national greenhouse gas emission inventories. Cynthia received her B.S. in Chemistry from the University of California, Berkeley and her Ph.D. in Atmospheric Science from Stanford University. In addition to her research focus on climate change, Cynthia has taught general, atmospheric and environmental chemistry at the University of California, San Diego and has broad interests in environmental pollution, particularly with respect to its impact on children. She lives in Boulder, Colorado with her husband David and two sons, ages 3 and 5.

Katie Weisman – Board Member
Chair, Government Affairs Committee
Katie Weisman is the mother of identical triplet boys who all have autism.  After a career as a technical designer, she is now a full-time mom and autism advocate.  She has been a Special-Ed PTA co-chair, co-chair of BASS, a support group for spectrum parents and is has worked on state and federal legislation She has also worked with local police to develop Kind Find, which provides training for local law enforcement and a way for parents to register disabled children with the police in case of an emergency.  All three of Katie's sons have mercury poisoning which she believes is the primary cause of their disability.  She chairs the SafeMinds Government Affairs Committee and sits on the Research/Environmental Committee.  She lives in Mount Kisco, New York with her husband, Doug, and sons.

Katie Wright – Board Member
Katie is the mother of two boys, Mattias, age 3 and 5 year-old Christian. Christian regressed into autism at 2.5 years old. Katie completed her under-graduate studies at Boston University and received a Masters in Education from Columbia University. Studying counseling psychology, she received her professional license in 2000 and was the Clinical Director of the Sexual Assault Crisis Center in Stamford, CT providing free and confidential counseling services to male and female survivors of rape and sexual assaults. Katie resigned her position when Christian became ill and now, with her husband Andreas, is dedicated to working to improve the lives of children and families affected by Autism.